Dear friends,
Happy New Year! This is the invitation from Gudsen MOZA, the world-leading brand in gimbal stabilizers. From 8-11 January 2019, we will be exhibiting at CES 2019. We cordially invite you to visit our booth.
Venue: Las Vegas Convention Center
Our Booth No: Sands Expo Level 2 A-D #44571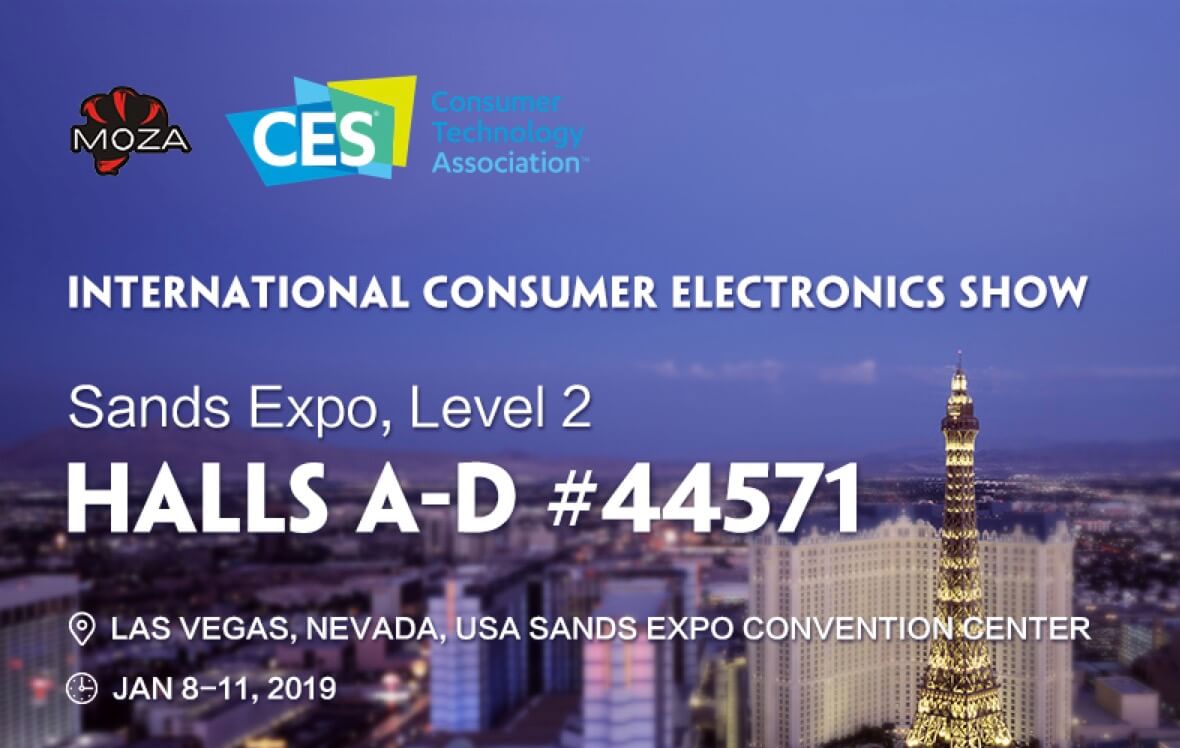 Join us as we will launch our New Smartphone Gimbal, the functional smartphone stabilizer designed to be flexible, compact and user-friendly but packed with features included in the Mini-series. In addition to the new product, we will also bring other popular products to CES.
The MOZA Air 2 3-Axis Handheld Gimbal Stabilizer has been upgraded over previous versions with newly optimized high-torque motors, a 9.25 lb weight capacity, and many other features. The high weight capacity allows for a much wider range of cameras to be used, as well as wider combinations of cameras and lenses. The Air 2 also supports the optional MOZA iFOCUS Intelligent Wireless Lens Control System, which comes in different versions to offer standard and automatic (with preset start/end points) focus and zoom control directly from the Air 2.
MOZA Mini-MI can supply wireless charging for gimbal and smart phone and create mobile film. It enables you smoothly zoom in without touching your smartphone and capture the magic of special moments.

Capture cinematic videos and create professional film productions with the MOZA Air. The 3-axis handheld gimbal has been designed to carry all mirrorless cameras and DSLRs, delivering smooth and stable shots for more professional cinematography.
MOZA AirCross is equipped with unlimited power source for camera and gimbal, which enables your device for all day use. Its inception mode and sport gear mode can create dreamlike and cinematic footage. And you can use it to shoot incredible time-lapse video to enjoy the beautiful sunrise, sunset, flower blooming!
All the products above will appear at CES 2019. As a feast for innovative communication and scientific inspiration, CES is undoubtedly the best choice for the party. Come visit us and enjoy the amazing show!
We are looking forward to meeting you up there!
Regards,
MOZA Team