Gudsen MOZA, the world-leading brand in gimbal stabilizers, is excited to announce that the
MOZA Air 2
is featured as one of the accessories for the launch of the
Nikon Z 6 Filmmaker's Kit
.
MOZA Air 2, the 3-Axis Hand-Held Gimbal Stabilizer, is an excellent companion to the Nikon Z 6, offering versatility, compatibility, and reliability to filmmakers. Featuring maximal 9 lbs payload capacity and with 16-hour long battery time, Smart Time-lapse, 8 Follow Modes, Intelligent Operations, Compact Design, and the entire MOZA Ecosystem including iFocus (Intelligent Wireless Follow Focus System), MOZA Air2 can release all your visual creativity.
Pan, tilt and follow moving subjects with all the smoothness and accuracy of high-end studio rigs and dollies. Mount the Z 6 to the handheld MOZA Air 2 and off you go. Create dynamic sweeping shots, film from impossible angles and track tough to follow subjects. The Z 6 Filmmaker's Kit also includes the MOZA Magic 11.8" Articulating Arm for convenient attachment of the Ninja V Monitor.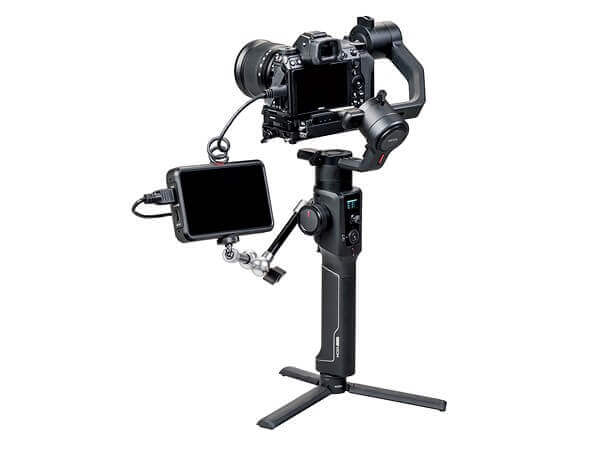 The Nikon Z 6 Filmmaker's Kit includes a Nikon Z 6 camera, MOZA Air 2 3-Axis Hand-Held Gimbal Stabilizer, NIKKOR Z 24-70mm f/4 S lens, Mount Adapter FTZ, Atomos Ninja V 4K HDR 5" Monitor Recorder, Rode VideoMic Pro Plus, two EN-EL15b batteries, a coiled HDMI cable, a 12-month Vimeo Pro membership and a complimentary Nikon School Online class.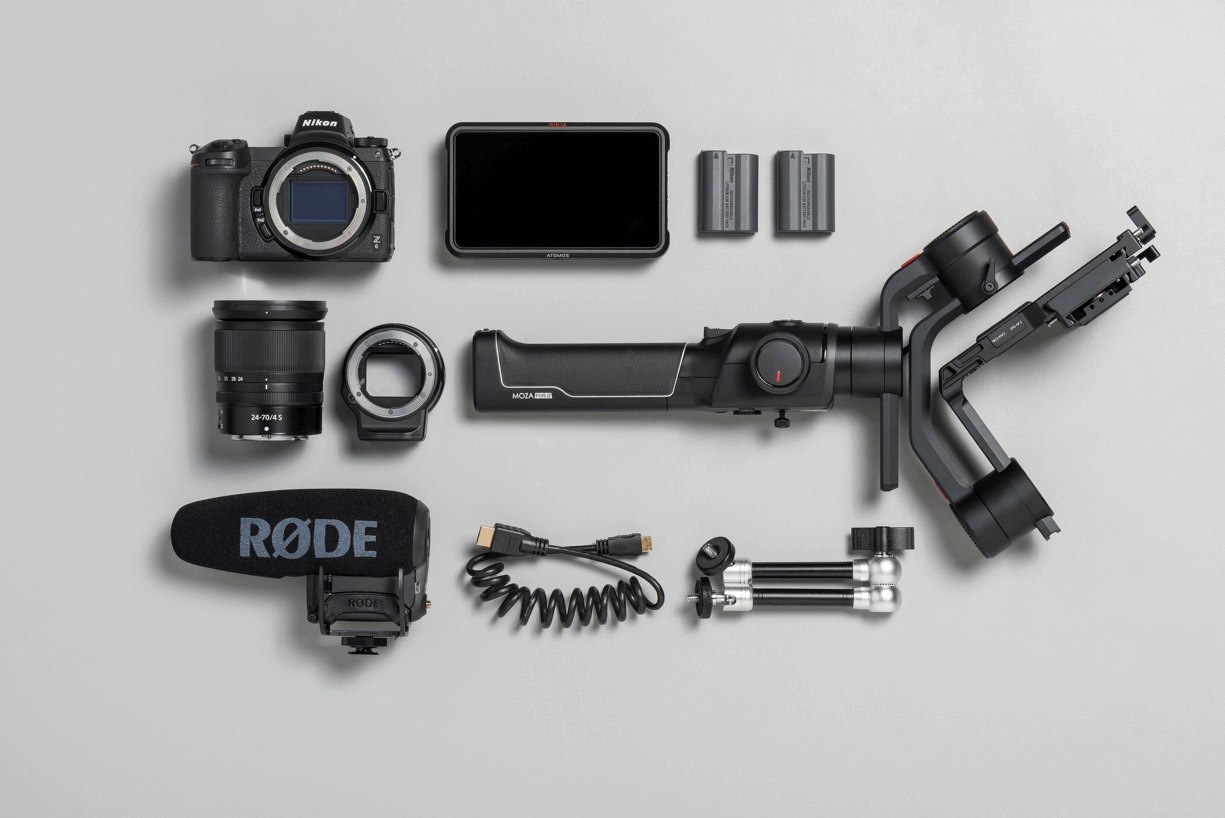 Surprises are provided by MOZA Air 2 for those ready to explore the Nikon Z's stellar performance. The bundle will further enhance smooth visual composition and help users unlock the camera's video shooting features, as a perfect combination to enjoy a professional-grade filming trip.
With the Type-C interface cable and a micro-Type-C adapter, MOZA Air 2 will be able to allow Nikon Z 6 users to control recordings through the gimbal. Other features available via future MOZA Air 2 Firmware updates.
The kit will be available in February 2019 for a suggested retail price of $3999.95.
You can see and try the Nikon Z 6 Filmmaker's kit at the Nikon booth #14006 and MOZA booth #44571 at the CES 2019 show in Las Vegas from January 8 to January 11.
About Gudsen MOZA
Gudsen
is an innovative video-making equipment provider specializing in creating high-tech camera stabilizers and accessories and offering effective stabilization solution for the videography industry. We have successfully launched several impressive MOZA 3-Axis handheld camera stabilizers with advanced technologies that can support a wide range of cameras from small-sized action camera to professional large-sized cinema cameras. Our product line includes MOZA Air X, MOZA Air 2, MOZA Mini-MI, MOZA Mini-S, MOZA Air, MOZA AirCross, MOZA 2P, MOZA Pro, MOZA Guru360 Air, and MOZA Accessories. Our vision is "invented for Video" with innovative & high-quality products as well as exceptional customer service.
About Nikon
Nikon Inc. is a world leader in digital imaging, precision optics and photo and video capture technologies; globally recognized for setting new standards in product design and performance for an award-winning array of equipment that enable visual storytelling and content creation. Nikon Inc. distributes consumer and professional digital SLR cameras, NIKKOR optics, Speedlights and system accessories, Nikon COOLPIX® compact digital cameras and Nikon software products, as well as the revolutionary Nikon Z series of mirrorless cameras and NIKKOR Z lenses, which achieve a new dimension in optical performance. In 2018, Nikon Corporation, the parent company of Nikon Inc., announced the production of 110 million NIKKOR lenses, creating a new milestone in Nikon's heritage of superior optics. For more information, dial (800) NIKON-US or visit www.nikonusa.com, which links all levels of photographers and visual storytellers to the Web's most comprehensive learning and sharing communities. Connect with Nikon on Facebook, Google+, Twitter, YouTube, Instagram, Vimeo, Flickr and Snapchat (@NikonUSASnap).
*Specifications, equipment and release dates are subject to change without any notice or obligation on the part of the manufacturer.
*Other trademarks and trade names are those of their respective owners.
*The Nikon school online class is only available in the United States