How To Do Advanced Time-lapse with MOZA Mini-MI
MOZA Mini-MI Time-lapse Tutorial Vi

de
os
Supported Phones:
iPhone X ; iPhone 8/8 Plus ; iPhone 7/7 Plus ; iPhone 6S/6S Plus/6/6 Plus ; Huawei Mate 10 ; Samsung Galaxy
Supported Smartphone Dimensions:
61mm to 92mm
MOZA Mini-MI Empowe

rs Your Timelapse Composition as Your Best M

obile Gimbal
Ever desperate for shooting your own cinematic time-lapse clips but blocked back by expensive equipment or complicated operations? Here comes the cure. Easily more than ever can you achieve this just with a $99 MOZA Mini-MI and our sweet guide and tips.
Time-lapse is frequently used to capture the sunrise, flowing crowd, flashing vehicles and etc. to generate time-fading feelings. Let's set out to do it step by step:
6 Steps to Finish Your Masterpiece with MOZA Mini-MI


Step 1:
The first thing you need to do is to pair your smart phone with your gimbal. Remember to run MOZA genie app to connect them via blue tooth.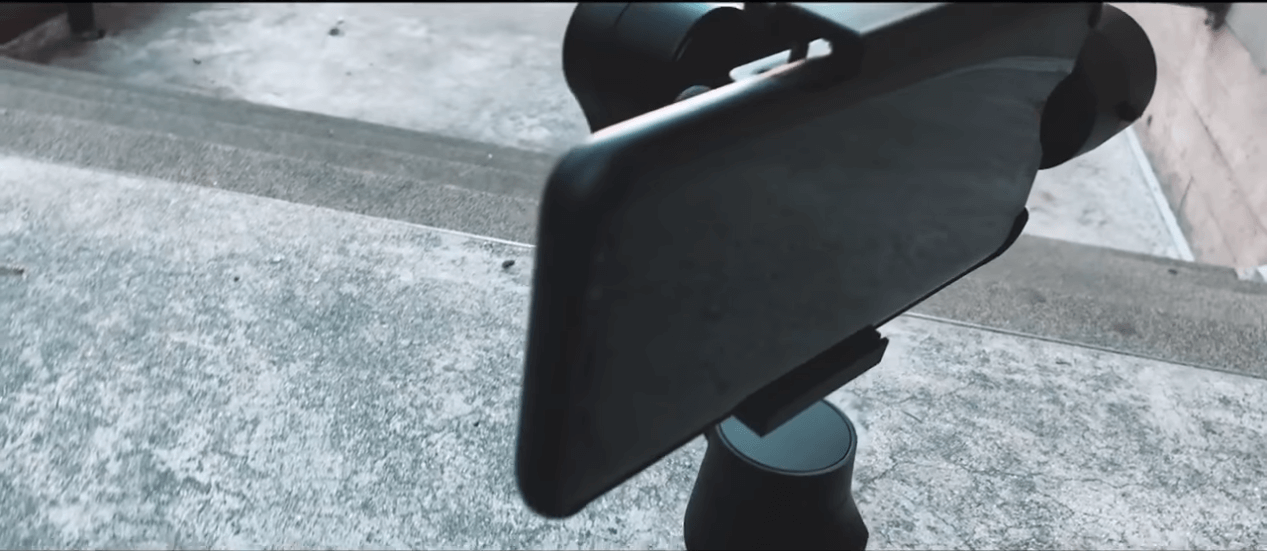 Step 2

:
Run MOZA Genie and Select the advanced motion timelapse mode.
Don't forget to read the guide which will help you better understand the shortcut operation.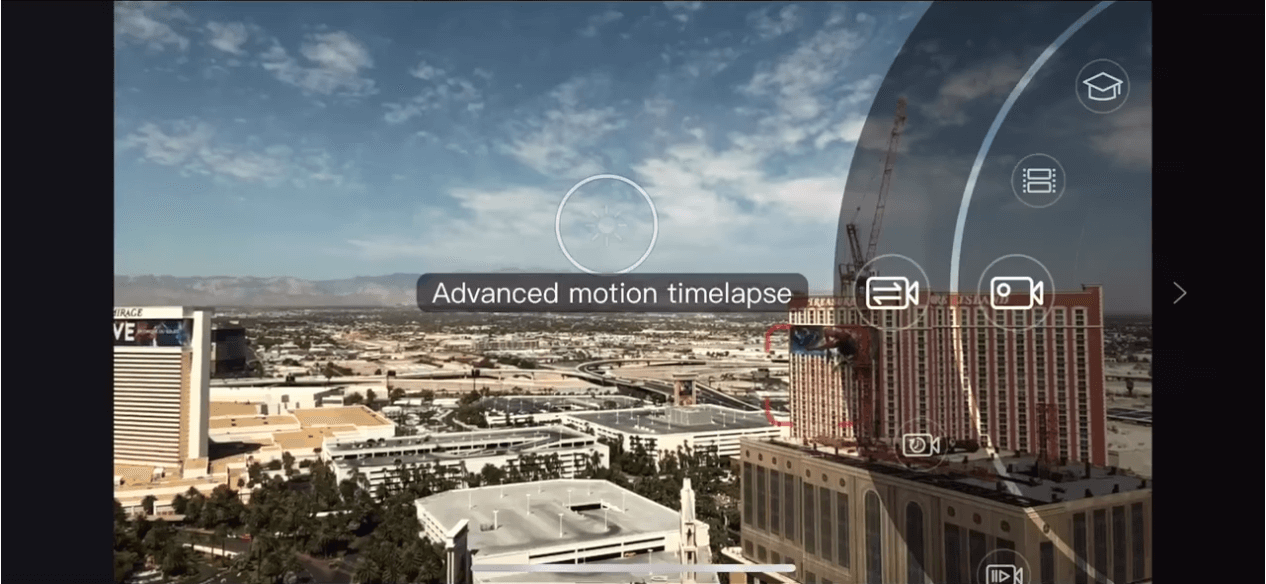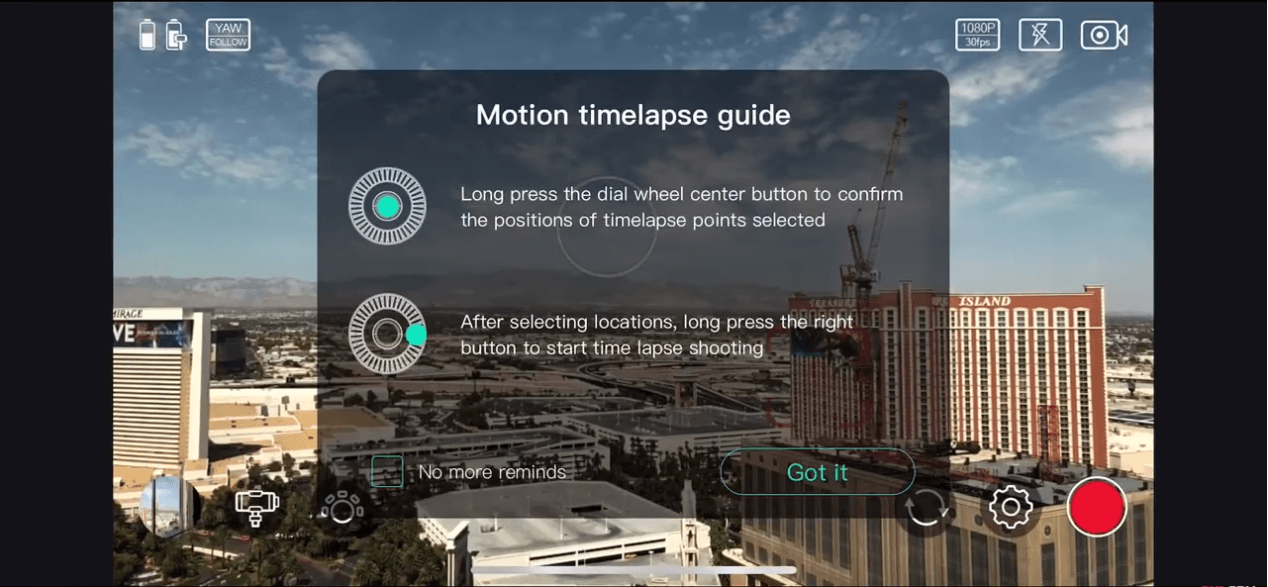 Step 3:
Once you get into the advanced timelapse mode, you will be able to choose up to 9 points by tapping the "+" or using the wheel center button. The points help to shape your shooting track so you may choose them tactically.




Step 4:
Adjust your shutter interval time. Expert EMT suggests to choose shorter interval if you want to make things move really fast. But for sunrise you can use longer interval with longer duration to present a grand moving scene.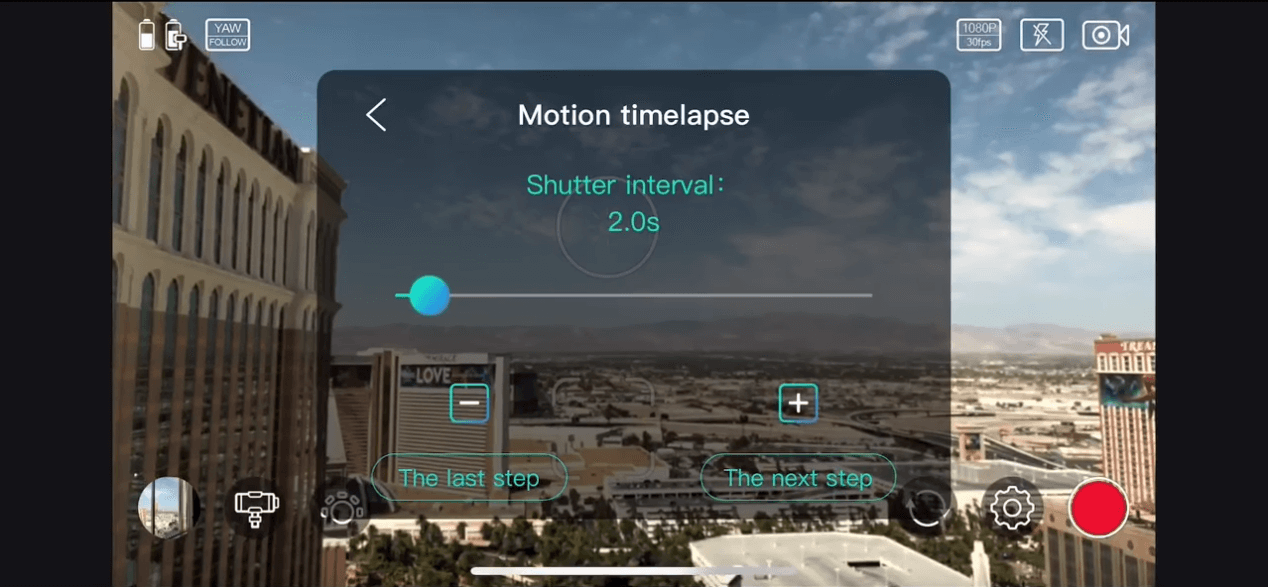 Step 5:
Adjust your total duration time. According to EMT, he often uses 1.0s interval for 10 minutes duration and 2.0 for 20. You could refer to this or explore your unique time-lapse.




Step 6:
Click "start" or long-press the right wheel button to begin your own advanced timelapse shooting. And MOZA Mini-MI will master all to offer you a brilliant piece.
2 Extra Tip

s
Tip 1:
Exposure lock will help you avoid waste footage. Auto focus will influence the smooth timelapse so you'd better lock it in advance. Just tap the screen to turn the circle and square red and make your focus lock.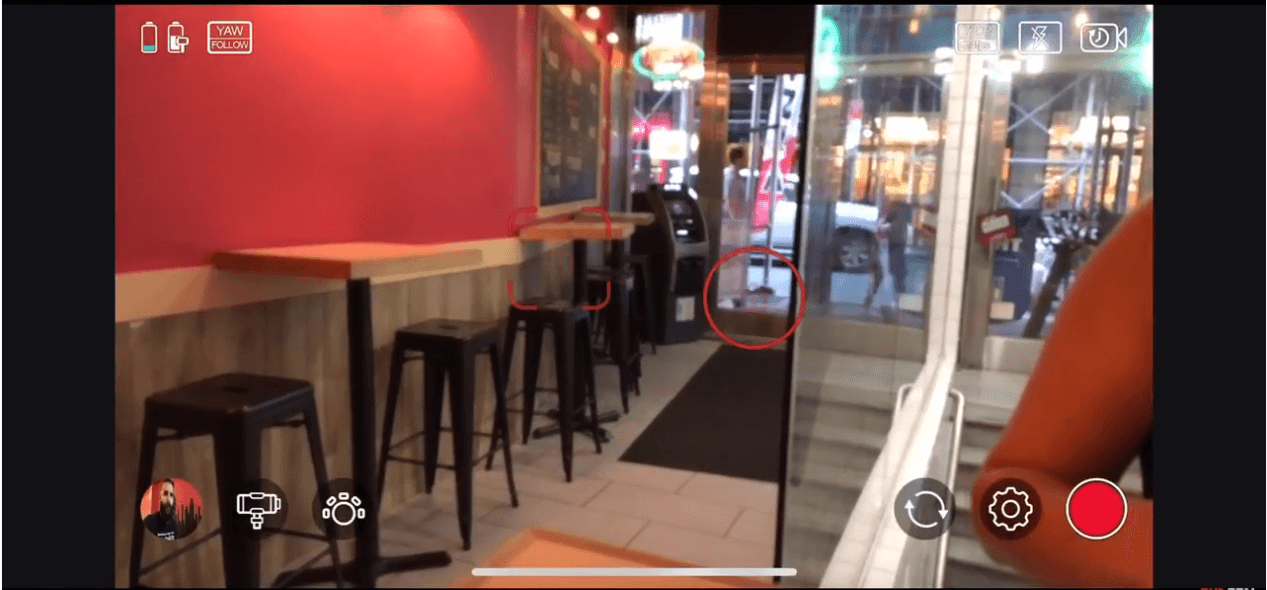 Tip 2:
Editing software makes your clip even cooler. You can edit some part of the clip to be quite slow for emphasizing your feature or you can make some part faster to accomplish smooth transition.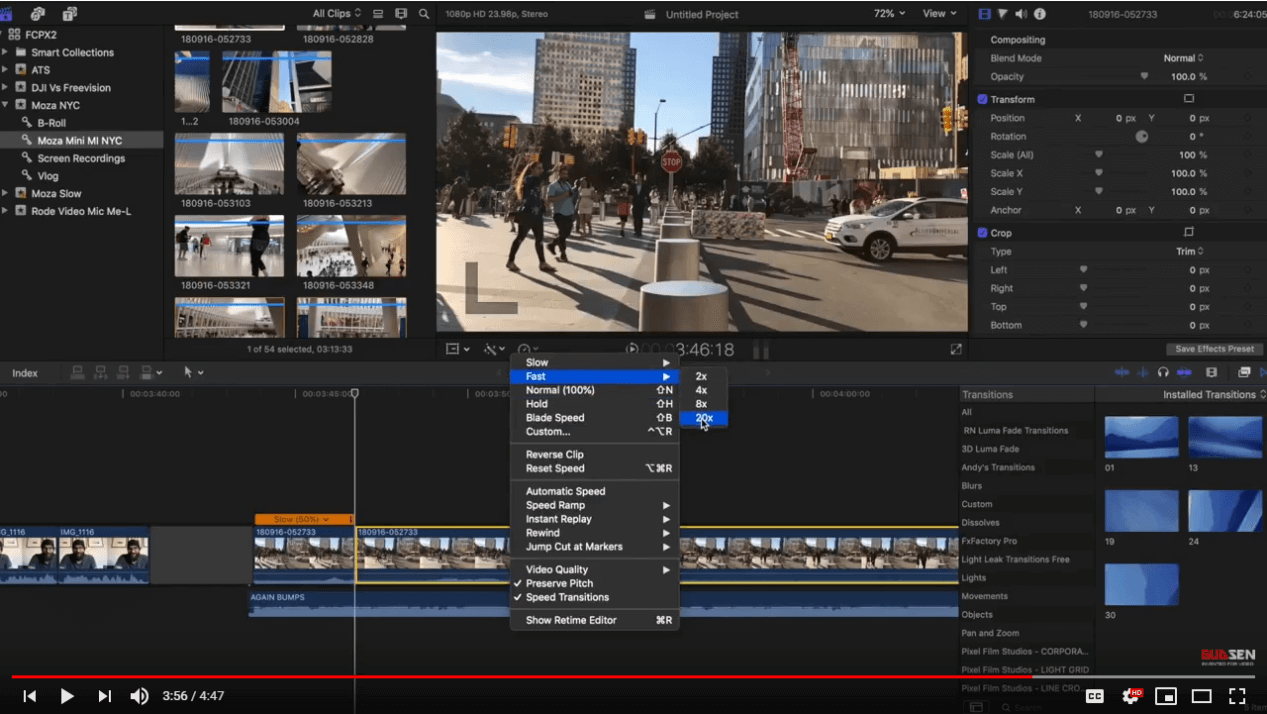 Thanks to EMT contributing to such gorgeous guide and tips. And we have spared no efforts to be devoted to friendly innovative film making, even if with your daily-use smart phone. Just follow our guidance and make your own fantastic composition with MOZA Mini-MI!