How to use different filming modes of MOZA Air 2
Let's get to know more about MOZA Air 2 and how to use different modes on it.
IFocus
Ifocus can be used to control lens zoom.
You can learn how to set start and end points below.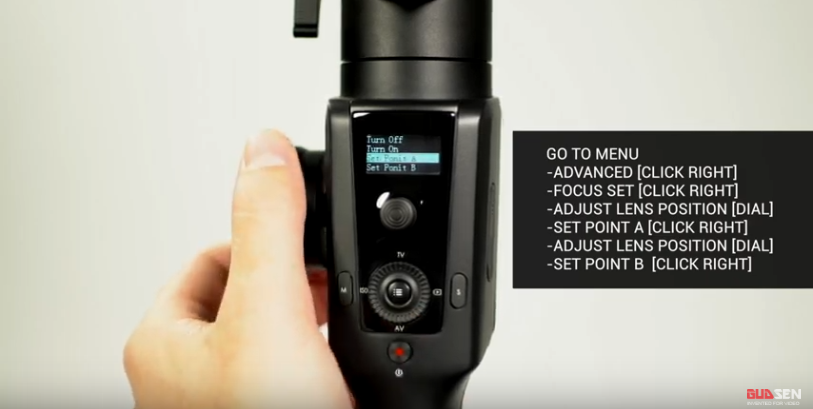 11 different filming modes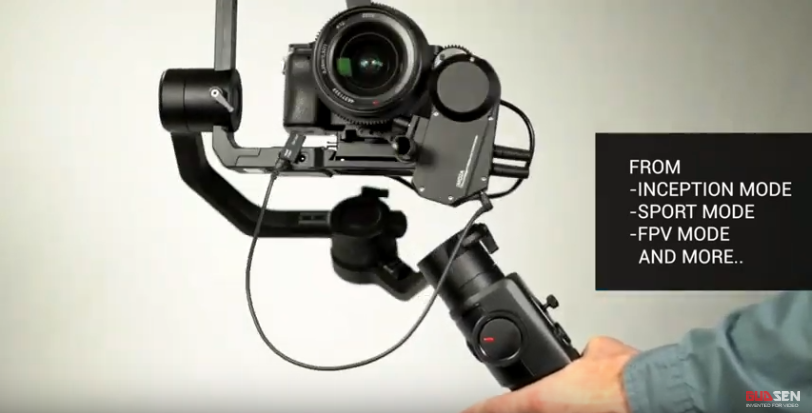 Inception mode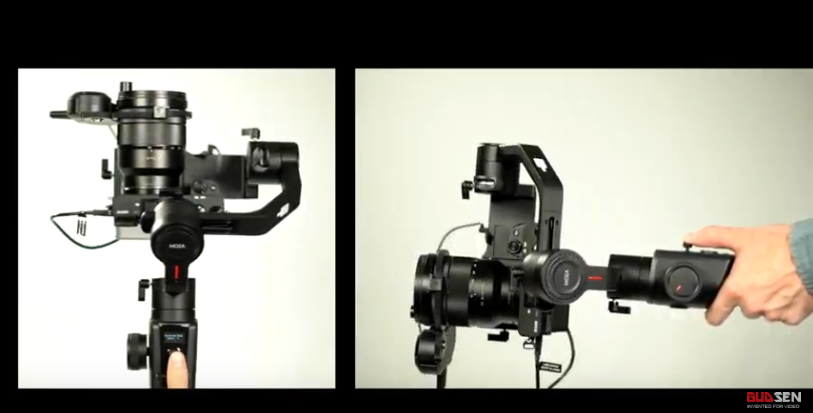 Inception mode is an exceptional way to add a dramatic twist of camera movement.
Double press speed button to enter inception mode. Then press the joy stick to the left or right to rotate the camera. Also the smart wheel can be used to control auto rotation while in inception mode.
By rotating the smart wheel you can change the rotation speed.
Pull the smart trigger twice to exit inception mode.
Smart trigger
The smart trigger can perform a few different filming modes.
If the smart trigger is pulled, it will hold the position of the gimbal. To resume gimbal movement, release the trigger.
Sport mode
To select sport mode, press FN button. Pan will display the letter Q to indicate sport gear mode.
Smart trigger in sport mode will speed up motor response times.
FPV mode
Triple press smart trigger button to have the gimbal rotate 180°to face the operator. FPV mode is great for vblogging or catching a selfie video.
Press the smart trigger two times to exit the FPV mode.
Rotating smart wheel to adjust motors' response to movement
Four most common modes
L indicates the axis is locked.
F indicates the axis will follow.
Push joystick in one time to switch pan axis from follow to lock.
Push joystick in two times to switch roll axis from follow to lock.
Push joystick in three times to switch tilt axis from follow to lock.
All lock mode
In which all axes are lock and you can use the joystick to position.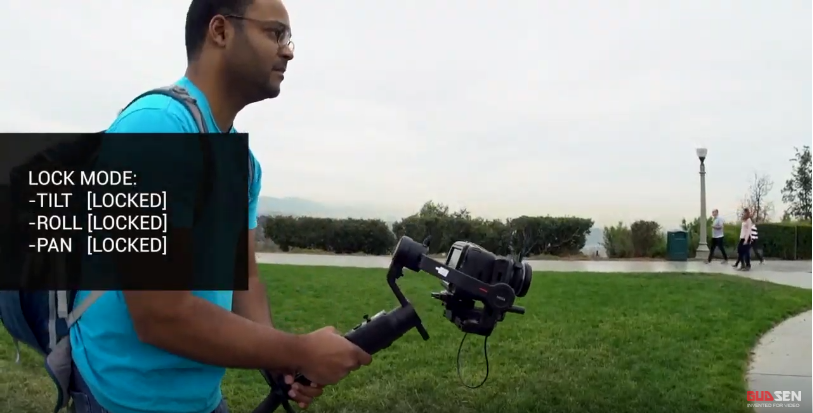 Pan follow mode
Pan follow mode is great for panning the camera.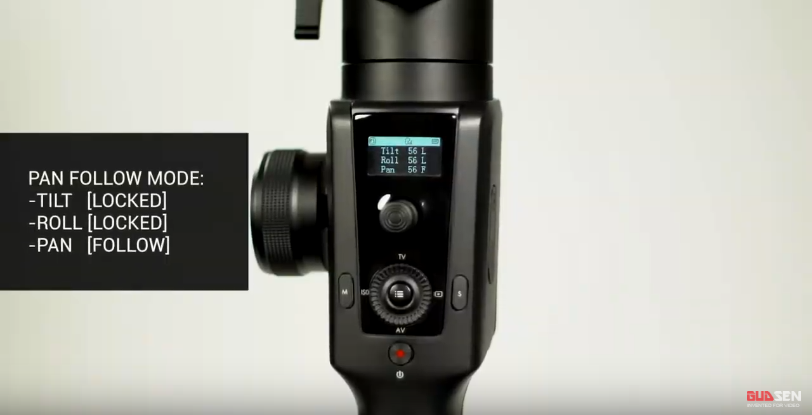 Tilt follow mode
Tilt follow mode is used to tilt the camera.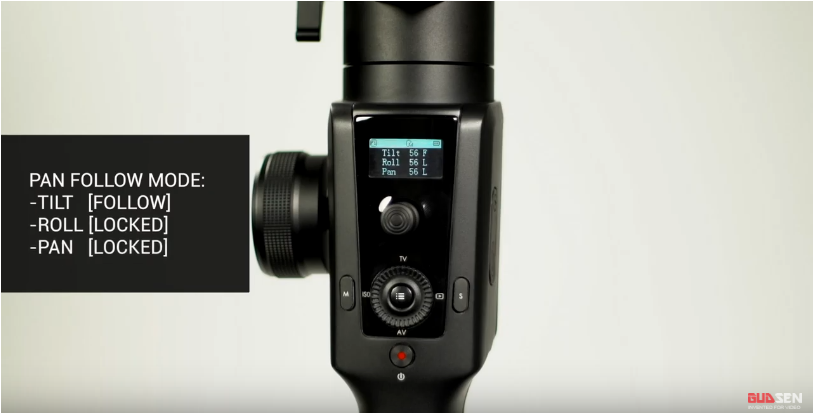 Tilt & pan follow mode
Tilt&pan follow mode is a great choice when the camera needs to explore the scenery or track the difficult subject.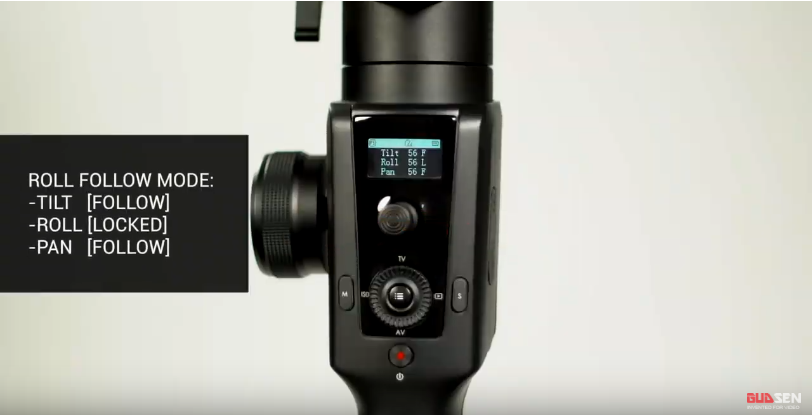 Unique Camera Modes
Roll follow mode

Roll&pan follow mode

Tilt&roll follow mode

All follow mode

Vertical mode
Most users will typically hold the gimbal in this position for the majority of shots.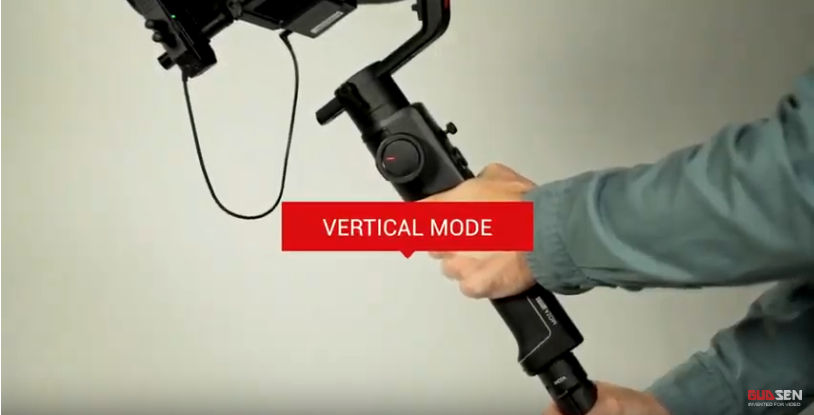 Flashlight mode
Flashlight mode has a gimbal position in which the gimbal can use inception mode.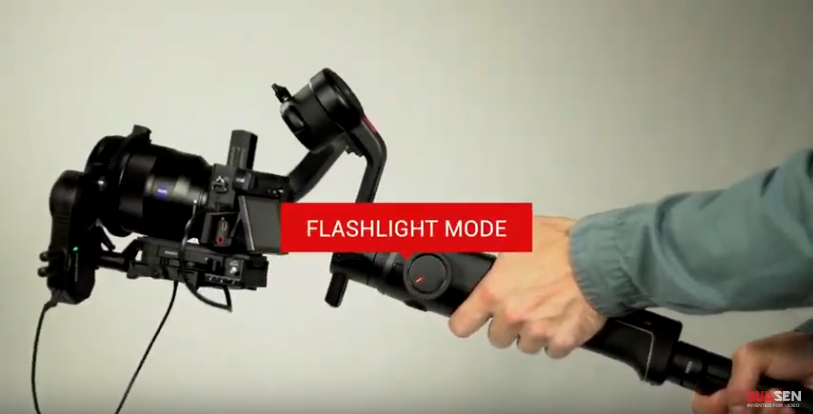 Underslung mode
It's great for capture the shots from low angles and especially useful at canceling out rise/fall of walking. Use a mini-tripod as hand extension for jib shot and help spread out weight.