This contest is open to all the creative video creators and amateurs who are willing to show their wonderful videos. Held by MOZA Academy, the competition runs until August 18st. Prizes include the Moza Mini-s, Moza caps, coupons. Enter now: https://academy.gudsen.com/home/creation/article?id=5
Creativity changes the life and inspiration promotes our world. With great honor, MOZA Academy sincerely invites you to share the best video you've created. Join now.
Submission Starts: 08/05/2019
Submission Deadline: 08/18/2019
Winner Announcement: 08/19/2019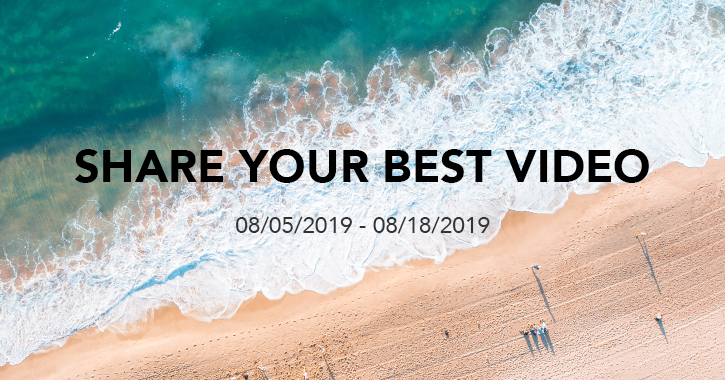 How to Judge
MOZA Academy will select 10 submissions according to the number of "Likes" to win prizes. The more "Likes" you get, the more chance you win.
Notice: Each person can only click "Like" once a day.
Prizes
Each winner will get a MOZA Mini-S, two MOZA caps and two 10% discount coupons.
Invite your friends to "Like" your creations. Help you to get prize and share prizes together!
How to Submit
Upload your videos. Click "Join Now". Then select "Share Your Best Video" and "Explore".
Criteria
Number of submissions not limited for individual participant
Video Size smaller than 500Mb
No watermark on submissions
Terms
l The music used in submission shall not violate any applicable law or regulation. Plagiarism and copy from others are prohibited.
l Videos that violate upon other's intellectual property right are not eligible.
l Videos selected will be promoted on online and offline platforms, including but not limited to the official Gudsen accounts as well as offline places.
l The submissions need to be reviewed by MOZA Academy editors before they can be seen on the website. The process takes about half of a work day.
About us
We are a team of multi-skilled and curious pioneers who devote ourselves to constantly creating, innovating and delivering evolution in filmmaking industry. As an industry leader in developing & manufacturing professional video-making equipments, we have successfully launched gimbal stabilizer, wireless lens control systems & HD wireless video transmitter/reciever."Invented for video", we are currently investing in cutting-edge technologies to make video-shooting more creative, affordable & reliable. Our vision is to start a real "Video revolution"with high quality products & exceptional customer service. Learn more about Gudsen Tech at https://www.gudsen.com/.