Dear Friends,
A very warm greeting to you from Gudsen MOZA. As one of the leading pioneers in gimbal stabilizer industry,We would like to extend our warmest invitation to you to participate in Hong Kong Electronics Fair(Spring) which takes place on April 13th-16th, 2019. At booth 1con-024, we will introduce to you exciting new products and usher you into our expanding MOZA universe.
With relentless efforts to deliver quality products and services, Gudsen MOZA always strives to bring innovation and convenience to users, and be more accessible at the same time. We will showcase our most iconic gimbal products and other new gadgets at this fair, so you could get a firsthand experience with our products yourself. So please join us and have an enjoyable journey here at our MOZA booth.
Date: 13-16 April 2019
Venue: Convention and Exhibition Center, Hong Kong
Our Booth No: 1CON-024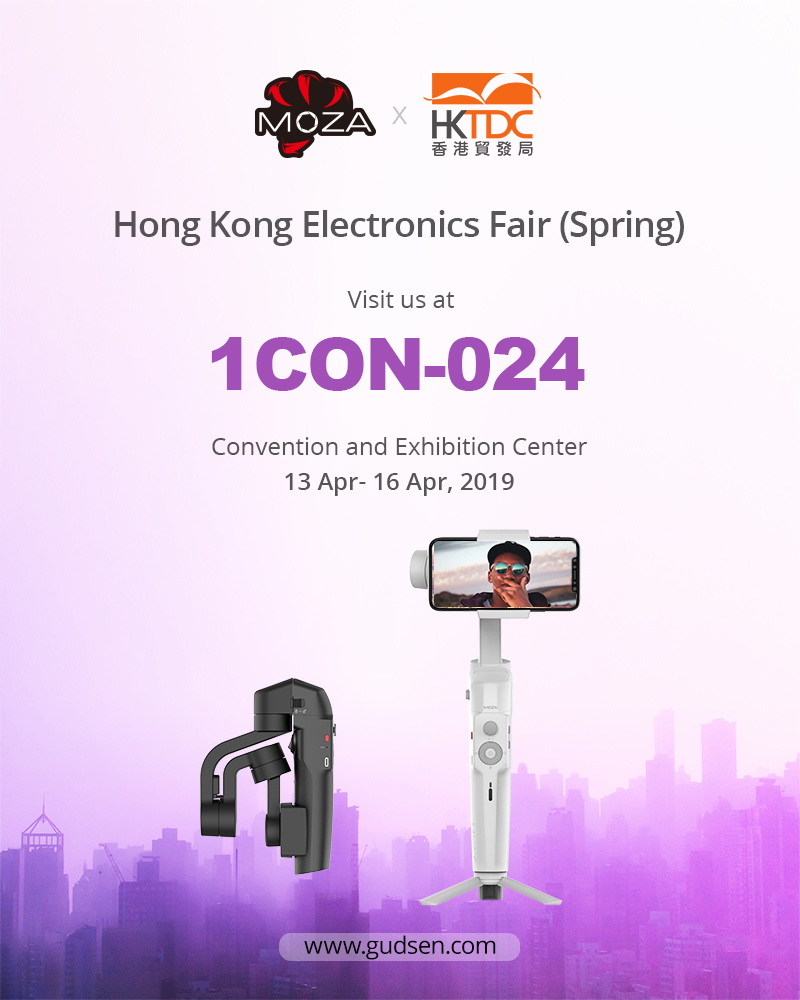 We have also invited one of the most popular KOLs in videography to share their ideas and experience. They will be your reliable guides in this lovely journey. Don't miss it!