MOZA Air 2, the 3-axis Handheld Camera Gimbal from Gudsen technology, featuring 9 lb payload capacity with 16-hours battery life, has been well received since its release. Today Gudsen MOZA introduced 10 new accessories to complement the MOZA Air 2's powerful functions by providing users with more tools for smoother visual entertainment.
Use the MOZA iFocus Wireless Lens Follow Focus System to perform precise focus pulls over a wireless connection when using your MOZA Air 2, Air, or AirCross gimbal. The system includes a Follow Focus Hand Unit and a Follow Focus Motor.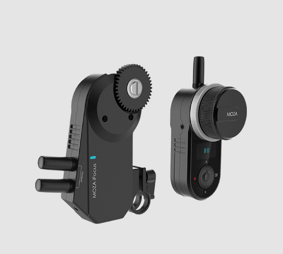 Follow Focus Rods (length 200mm) help provide plenty of space adjustment for follow focus gears on long lenses like the 70-200mm.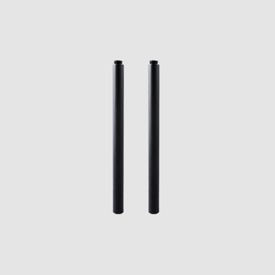 The MOZA Professional Camera Backpack for Air 2 Gimbal is a full-size backpack with compartments that fit the MOZA Air 2, two DSLR/mirrorless cameras, and both large and small accessories for the gimbal. It features pockets, a handle, and zipper and buckle closures.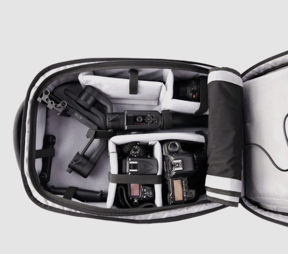 To keep your MOZA Air 2 gimbal and its accessories safe and secure. A custom-cut foam Hard Protective Case will keep everything available and readied for storage or travel. Protecting the MOZA Air 2 from falling, stacking or any other situations. It also contains circular lock holes which allows conventional bullet lock to avoid equipment lost.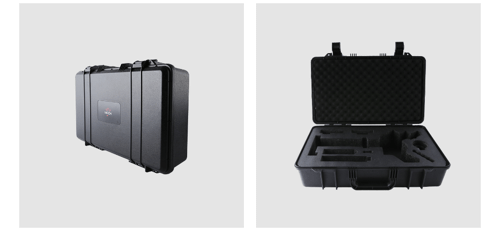 The Premium Leather Battery Cover is inspired by race car manufacturing design, the leather design and the streamlined contoured shape are perfectly combined, giving the gimbal a premium finish, slick leather look and providing users better grip while holding.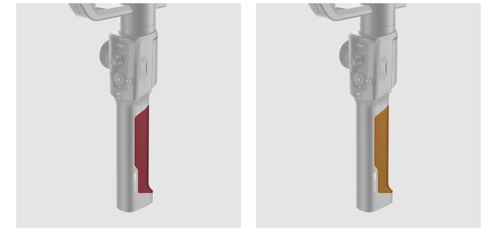 The MOZA Fashion Camera Backpack for Air 2 Gimbal is an entry-level backpack with compartments that fit the MOZA Air 2, two DSLR/mirrorless cameras, and small accessories such as the MOZA iFocus motors.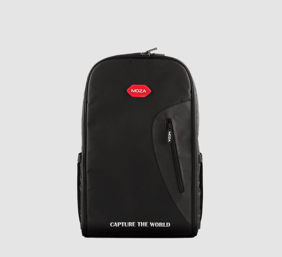 The Versatile Mini Dual Handle helps with better stabilized movements while balancing the weight between your hands. It also contains several mounting options for various accessories such as monitors, microphones or led lights.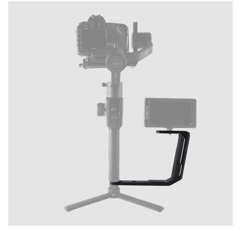 The Unique Underslung Mini Handle can be attached at the bottom of the MOZA Air 2 for easy and safe creative shot maneuver when in underslung mode. It is adaptable and be able to attach to the front of the handle in flashlight mode, less worrying about gimbal, more time for expression freedom.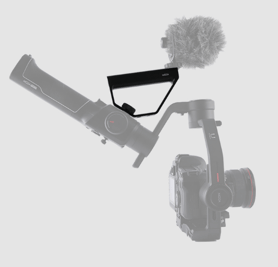 Using a specialized Hot Shoe Mount, you can be sure that heavy cameras can be attached to the MOZA Air 2 securely, not only it helps with balance, fluid shot can be obtained as the camera is securely attached on top and bottom.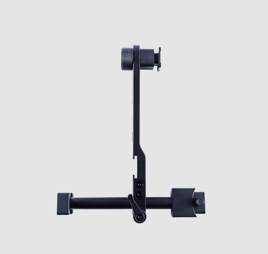 High capacity Li-Ion Batteries provide up to 16 hours battery life on your MOZA Air 2. Now you can have additional batteries for video creations that last for days without limited by battery power running low.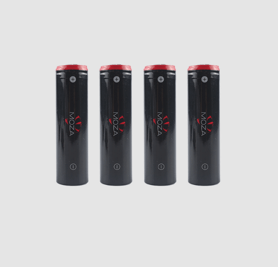 The new USB-C type Battery Charger increases your creativity with less time waiting for your batteries to be charged. With four slots available, all your batteries will be ready at once.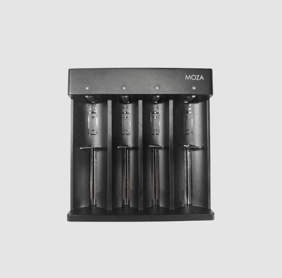 Mounting Cheese Plate is a multi-purpose mounting plate, allows MOZA Air 2 users to attach any accessories through the various ¼" screw holes.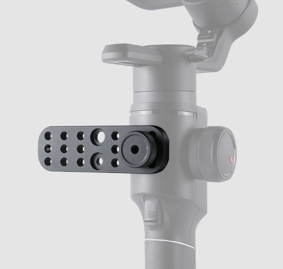 A Professional Mini Tripod provides grip extension, allowing your MOZA Air 2 to be used like a jib to get those special fancy shots while giving better control, and when done, it can easily be placed on a flat surface between takes or for balancing needs at remote location.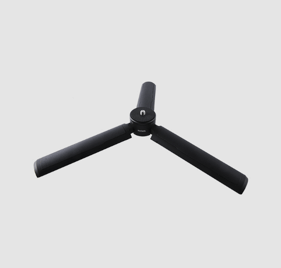 Full details on all MOZA Air 2 accessories are available at https://store.gudsen.com/collections/moza-air-2-accessories
Dedicated to providing a tool for creative freedom, Gudsen's MOZA brand is the power horse of the industry of professional camera stabilization systems, a favorite brand choice raised to the occasion within a short few years. Gudsen's founder leads the young and energetic team to innovate and explore more possibilities of content creation. Invented for video.