Gudsen announced earlier today an updated version of its MOZA Air 2 gimbal which adds several new features and includes some important changes in design and functionality.
Updated design
The original MOZA Air 2 was announced in late 2018 and today Gudsen released an updated version in the form of the new MOZA Air 2S. So what does the 2S brings to the table? here are some of the main features:
First, there is a new smart micro hand wheel for more precise control of the movement of the gimbal (you can create very fine pan and tilt movements using this tiny crank).
Precise control via micro hand wheel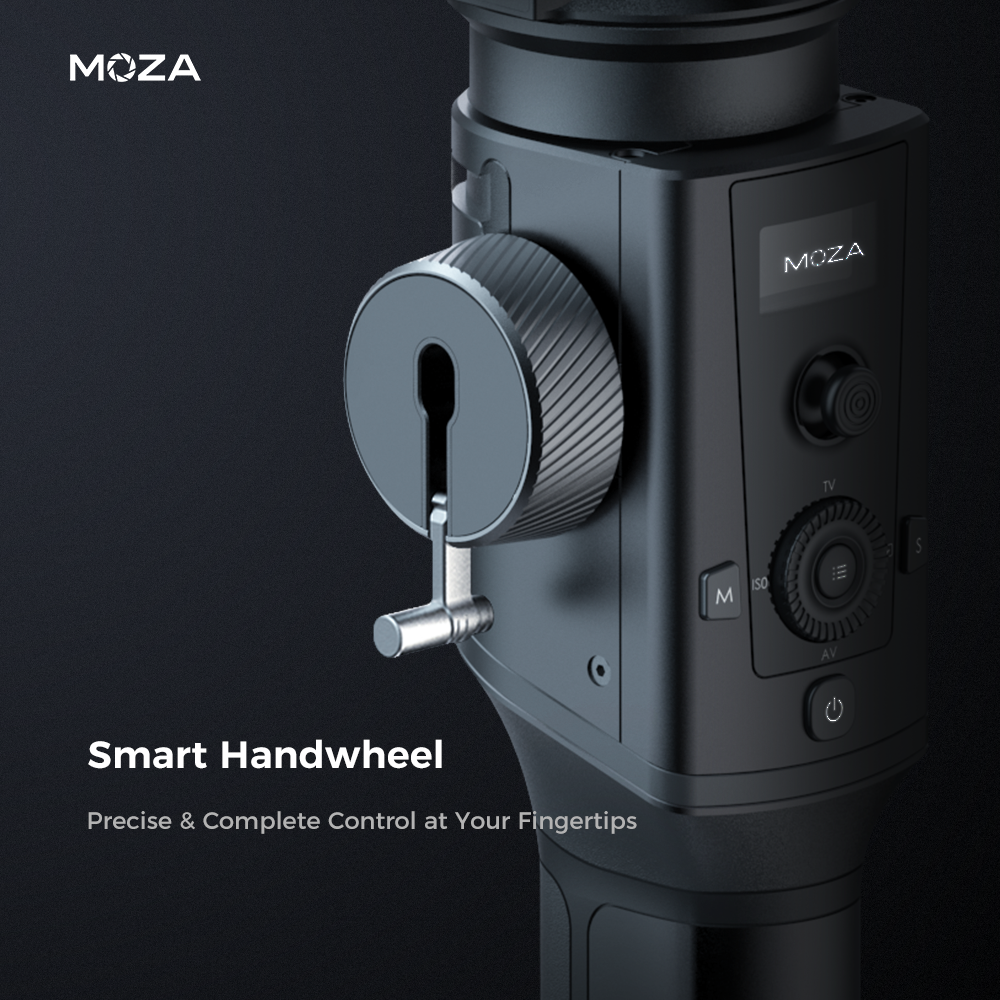 The second big improvement (and some might say the most important one) is the power system. There was some criticism from some users about the batteries on the original Air 2 and to be honest most gimbals that we used require charging in a separate charger.
With the Air 2S you can not only charge using USB-C (there is a 3200mAh battery built-in) but also power external devices including monitors, transmitters, and more. Even more impressive, the battery can do a quick charge up to 30W and can fully charge in 2 hours and last for up to 20 hours of use (you can also charge it via a USB power bank on the go).
Built-in large capacity fast-charging battery with USB-C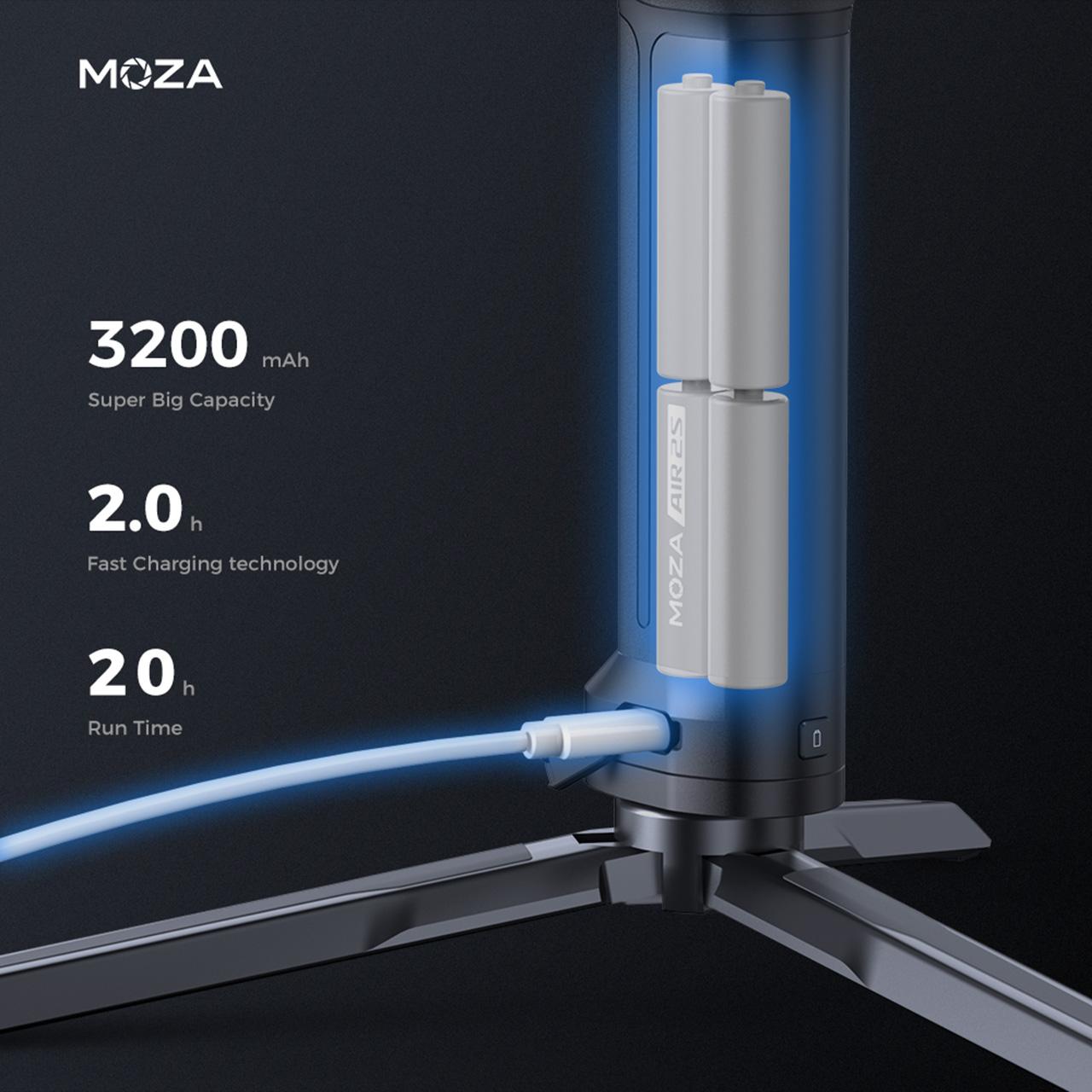 The Air 2S has plenty of mounting points including Arri connector and a cold shoe (which is quite a surprise and might be useful for microphones). Like many other modern gimbals, the 2S also has 3 axis locks for easier balancing and travel which is very convenient.
The Air 2S has the ability to mimic motion control via the app (this is another feature we have seen on some other gimbal and can be useful if you don't want to physically control the gimbal) and also object tracking although this means that you will need to place a smartphone on top of your camera (we are still waiting for a gimbal with a small built-in tracking camera/module that will make the smartphone a thing of the past).
MOZA Air 2S SPECS:
Weight – 1.9kg / 4.2lbs.
Payload – 500g-4.2kg / 1.1-9.2lbs.
Battery – 3200mAh built-in with 2.5A fast charging (30W).
BT 5.0
Metal design with a Smart Micro Handwheel.
Multiple mounts (including Arri rosette, cold shoe mount, m4 mounting hole, and more).
Quick-release system, compatible with Manfrotto 501 plates.
Three-axis locks.
Front monitor with joystick control.
The MOZA Air 2S is available for pre-order and sells for just under 500.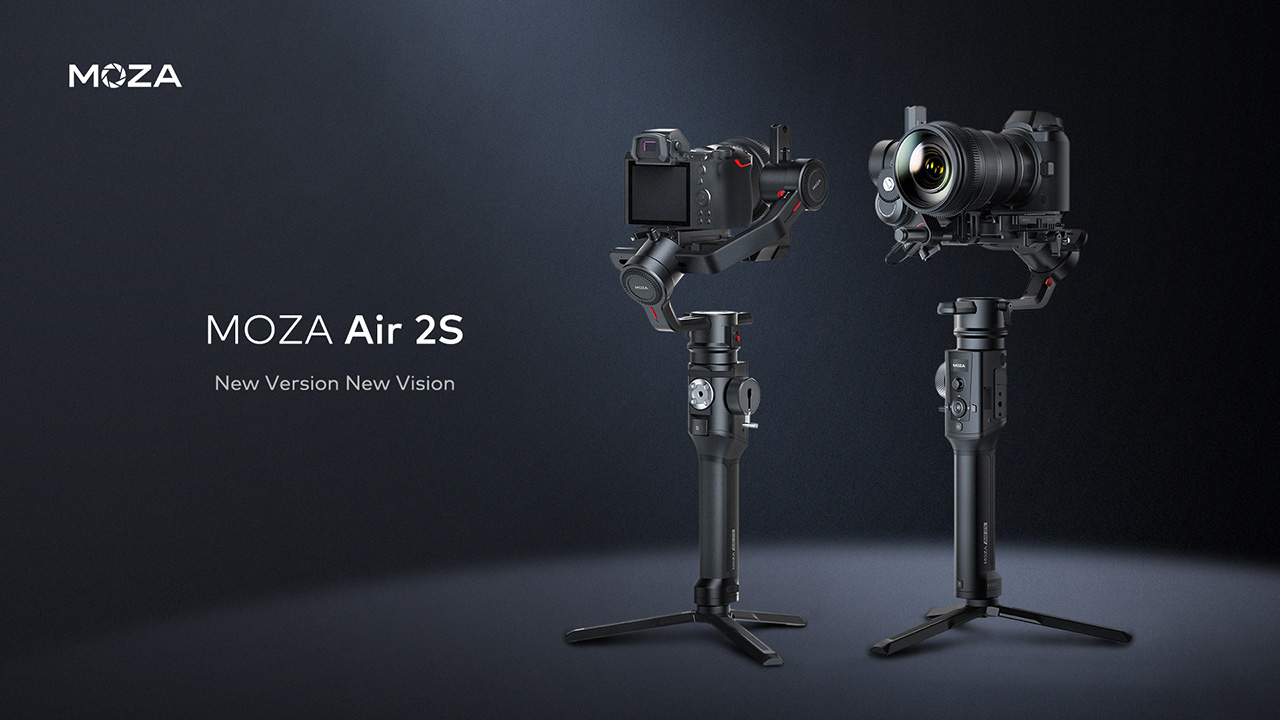 If you don't want to miss any new photography products be sure to check out our product photograpgy section on our photo gear channel.