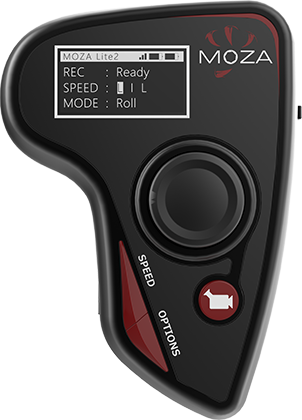 Wireless & Intuitiave
MOZA Wireless Thumb Controller is built to work with MOZA's moza-thumb-controllerfessional line of gimbals such as the MOZA Air. The MOZA wireless thumb controller is an intuitive assistant with the ability to control your camera's functions, the gimbal's movement, gimbal tuning, and calibration. The Thumb Controller brings you a natural way of translating the movement of your hand into a creative experience using your favorite MOZA gimbal.
Full Compatibility
Exclusively-designed to be used with MOZA's professional line of gimbals.
MOZA Air

MOZA Lite 2

MOZA AirCRoss

MOZA Pro

MOZA Guru360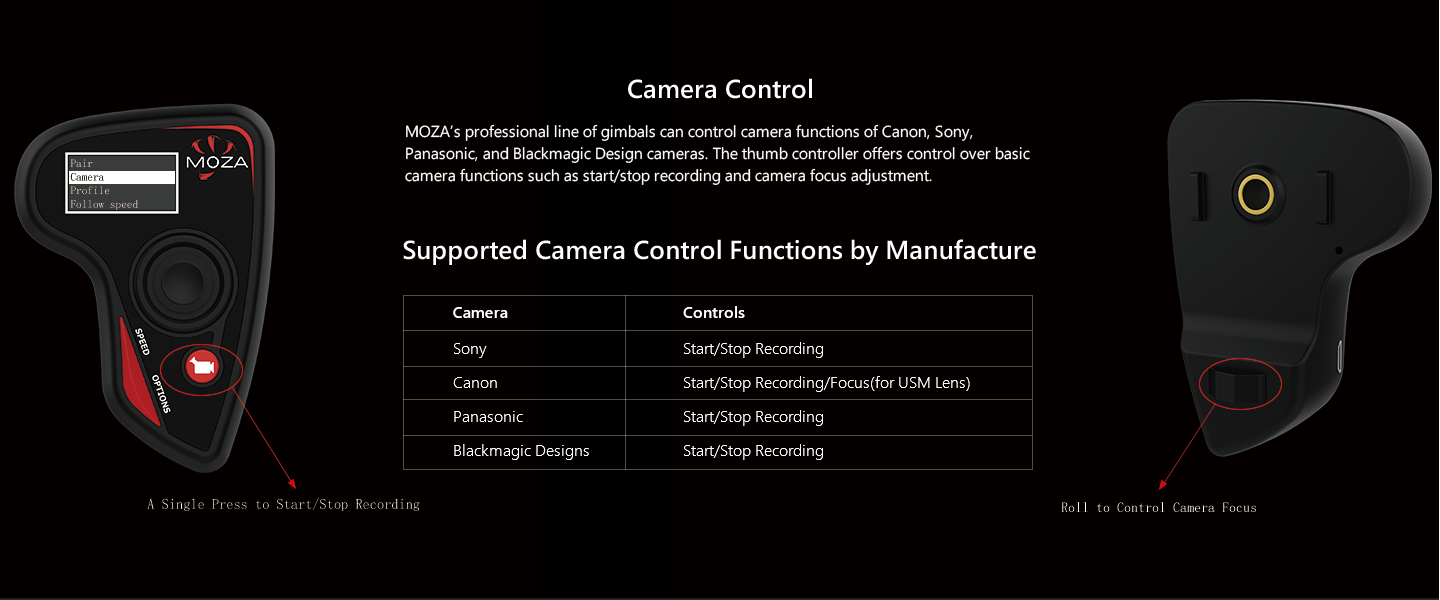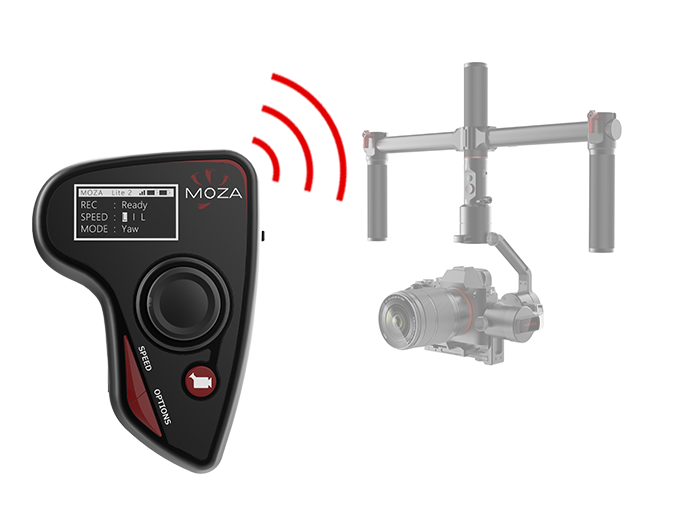 Mimic Motion Control
The 8-way joystick produces smooth granular control over gimbal movement. Simply move your thumb over the joystick, to increase the speed of movement move the stick further from dead center. The Mimic Motion Control uses advanced gyro/accelerometer sensors. This technology allows the MOZA Wireless Thumb Controller to translate the operator's hand motions into real time commands the gimbal will mimic.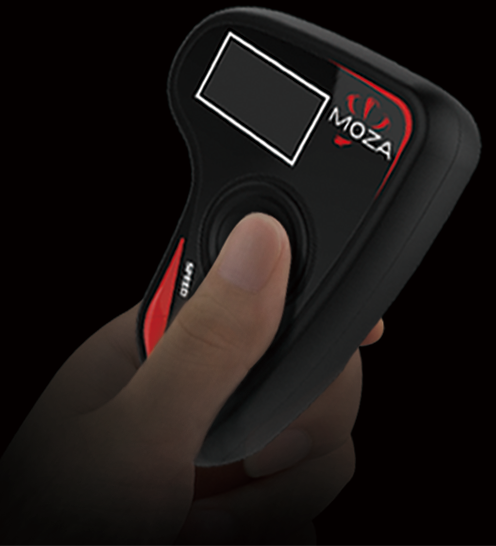 2nd Operator Mode
For easier operation while shooting the thumb controller can be attached by way of a camp to the handle bar. The 2nd operator can control the gimbal from up to 50 meters。
Onboard Calibration and Tuning
The MOZA thumb controller gives users the ability to configuration settings like camera mode ion, joystick speed adjustment, follow speed adjustment and calibration.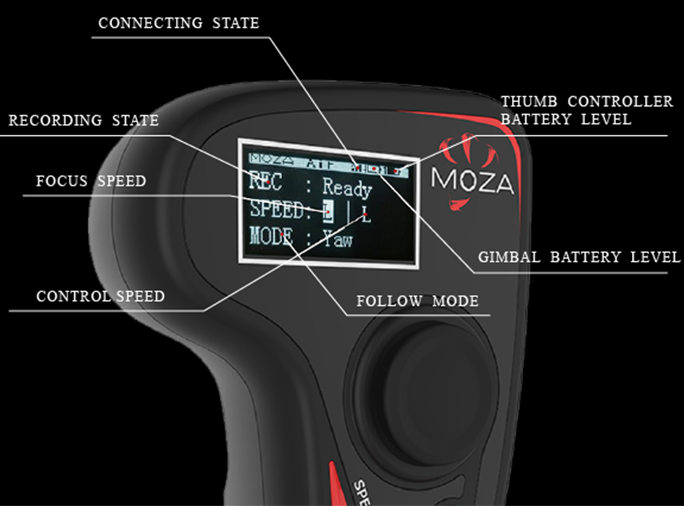 Bright OLED Display
The thumb controller comes with an OLED screen that displays the gimbal's statuses from, connection status, battery level, follow mode, movement speed and more.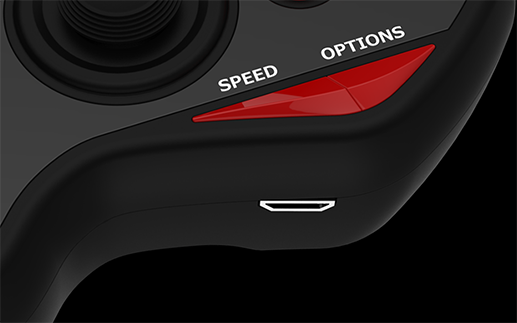 Last Up to 4 Hours
Thanks to the built-in rechargeable battery, the thumb controller delivers up to 4-hours of operating time.
Copyright © 2015-2021 Gudsen Technology Co., Ltd. All rights reserved.