Support Most Compact 360 Cameras
MOZA Guru360 is designed to carry 360° cameras for optimal video stabilization.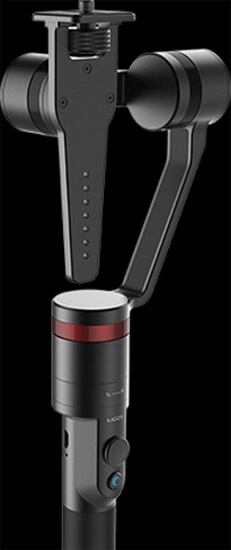 MOZA Interchangeable Gimbal System
The handle and gimbal head of the MOZA Guru360 inherit the outlook design and advanced built-in technology from the MOZA Mini gimbals, making it interchangeable with Mini-C, and Mini-G. The interchangeable systems gives operators an affordable upgrade path to different types of gimbal heads. Go from smartphone, GoPro action camera, to 360° Camera with a MOZA mini stabilizer.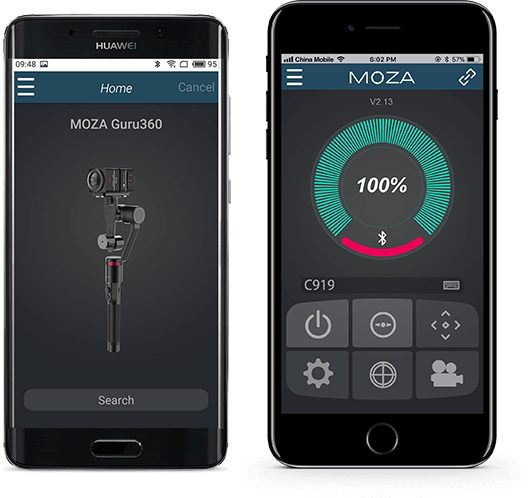 Wireless Control On Your Phone
Tuning, parameter adjustment, operation modes and gimbal movement can be controlled wirelessly with the MOZA Assistant App on your iPhone or iPad. Using Bluetooth connection to launch the App, the MOZA Guru360 is able to gain smart control and cinematic stable videos.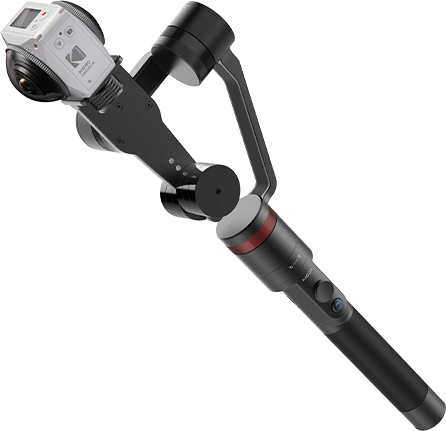 360° ROTATION .
Immersive Wide-Angle Perspective!
Advanced slip-ring technology adopted in the motors gives the MOZA Guru360 capability of 360 degrees rotation on the yaw axes with no limits, allowing you to point the main lens to any position you like. Free your 360°camera to capture 360 degree panoramic videos from an immersive wide-angle perspective.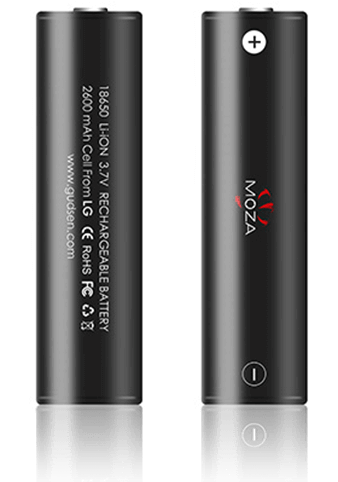 8hrs Battery Life
The battery lasts up to 8 hours and can be recharged from the handle. The small size of the stabilizer ensures its viewable profile is not too obtrusive to the talent or the viewer.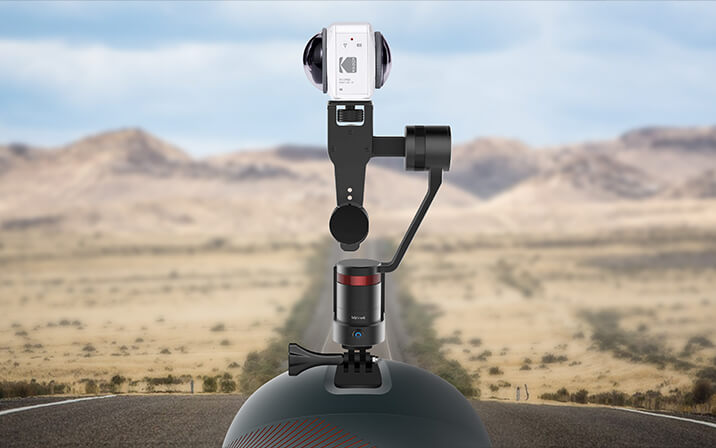 WEARABLE. To Wherever You Go
The Guru360 is a portable, professional, handheld, and wearable gimbal that's designed to capture action anywhere, at any time. The detachable allows the gimbal remove from the handgrip and attach into the wearable kit. Mount it on a bicycle, on-vehicle holder or wear it on your helmet, body to expand your camera's application. The universal connection allows for unlimited possibilities!
Copyright © 2015-2021 Gudsen Technology Co., Ltd. All rights reserved.