iFOCUS (Intelligent Wireless Lens Control Systems)
Endless Power
Designed with a new advanced motor technology, the MOZA iFocus wireless focus motor weighs only 198g and has a built-in battery that can last up to 24 hours. Multi-Can is equipped in the receiver of the iFocus motor that allows the Moza Air 2 to interface for control and also provides power to the iFocus motor receiver.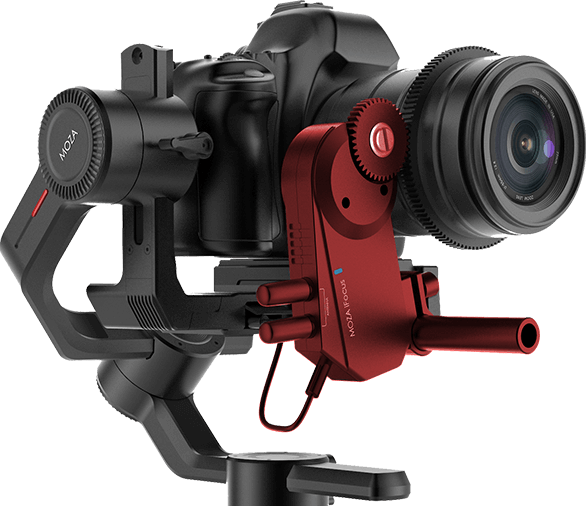 Wireless Control
The 2.4G wireless communication on the external antenna on the iFocus motor can ensure stable communication with lessor signal interference. It also include a built-in Bluetooth module that can be connected to MOZA App. The mobile phone can be used as a remote controller to control the iFocus motor, which is convenient, fast, simple and practical.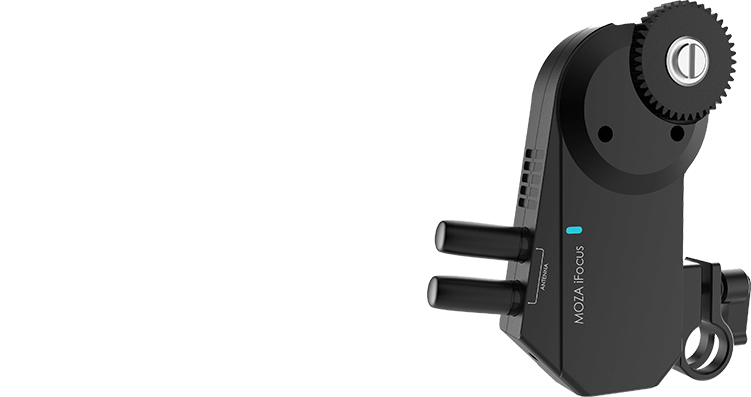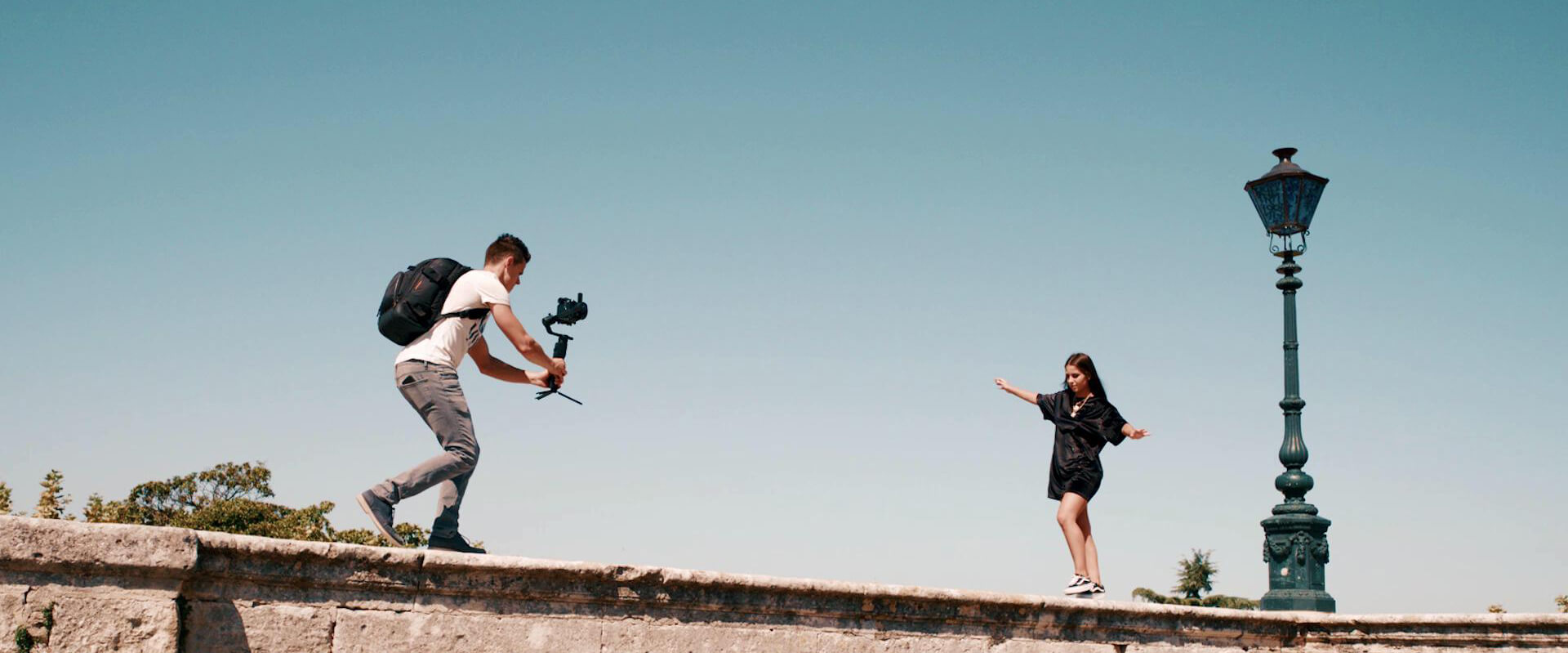 Intelligent Operations
Designed for different users' needs, iFocus motor perfectly fits on all kinds of different scenarios and setups, allow
you to create whatever you want.
Adjustable Endpoints
By setting the start and end points, iFocus motor can accurately stop automatically at the set points when rack focusing.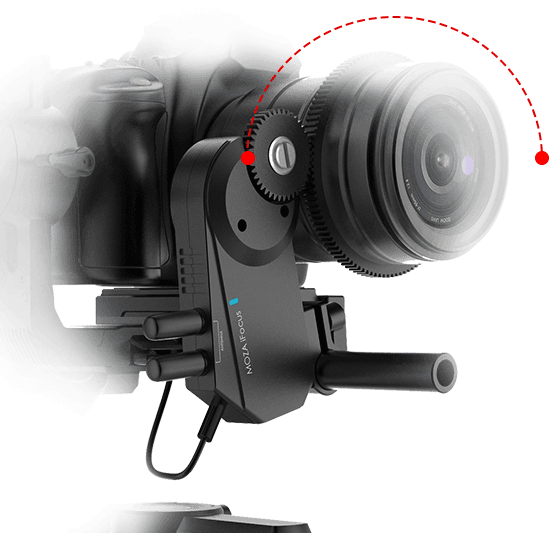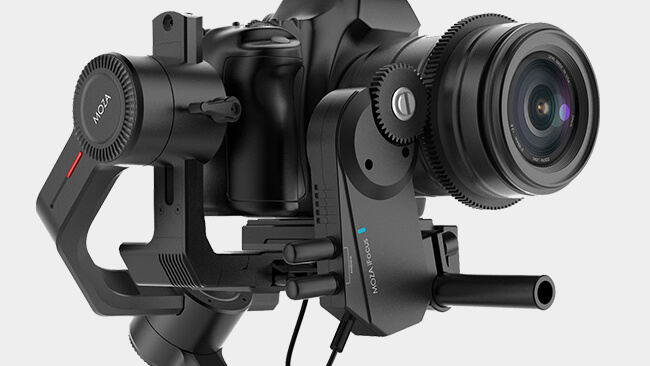 Easy To Use
Simply connect the iFocus to AIR 2 and turn on the power to use it right away! No calibration needed!When used with the iFocus follow focus handunit, the iFocus motor can be used with any rail system or any gimbals, allowing users to use one tool that they work with all other gears.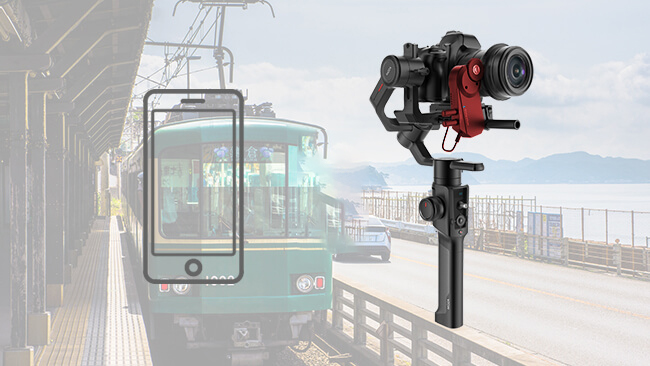 Track planning
With MOZA App, the iFocus motor can set multiple focus points and with switchable speed settings to perform multiple creative rack focusing or zooming. Shots such as Hitchcock styled filming, and others conveniently.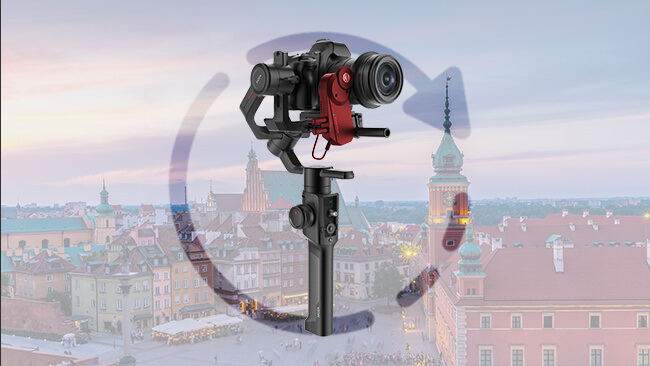 Intelligent Guidance
When it is necessary to shoot a scene repeatedly, you can use action recording mode to record the next focusing process, which can automatically cycle shooting. When shooting a motion, you only need to control the direction and stability of the lens. No complicated operation is needed, so that the shooting can be easily performed and the shooting efficiency can be improved.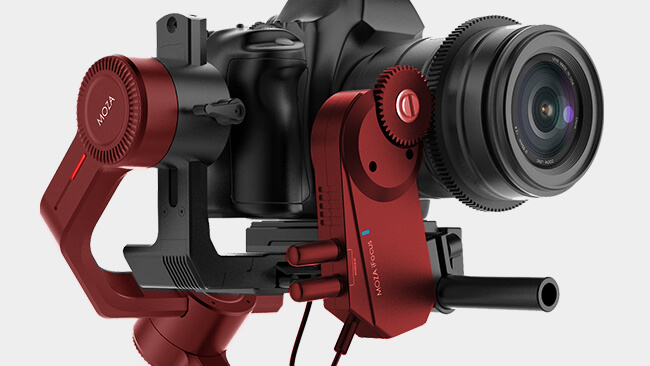 "4-Axis"
When MOZA iFocus motor is connected to the MOZA Air 2, the follow focus becomes MOAZ Air 2's "forth axis", giving the Moza Air 2 an additional tool to program for multiple subjects when shooting motion, and can realize automatic zoom, zoom time-lapse and others. While the user operates the gimbal, automatically zooming the follow focus according to the set parameters can save the focusing step, which is simple and intelligent.
Wireless Follow Focus Handunit
iFocus systems customizes wireless follow focus handunit, which is compatible with all changes and is suitable for mounting on any tube or handle with a diameter ranging from 15mm to 33mm. It is perfectly compatible with various gimbals such as AIR/AIRCROSS, and can be freely matched with various shooting accessories such as Stannikon, tripod, monopod, lifting rod, slider, rocker arm, etc.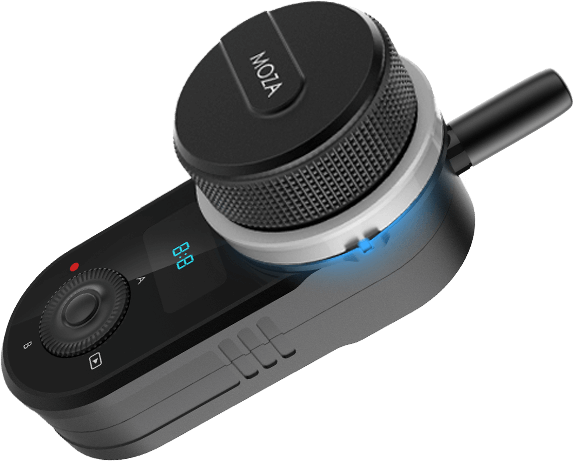 Complete With Accessories
The iFocus follow focus handunit built-in battery can be charged through the USB Type-C interface, and it can be powered by a mobile power supply anytime and anywhere while being charged. The handunit is also equipped with a replaceable marker ring, so you can mark the right position on the knob. The marker ring can be changed at any time when shooting different scenes and changing lenses, so that quick switching of multiple scenes can be easily realized.

Precise Control
The iFocus follow focus motor uses a professional electromagnetic design to effectively improve the power density. The wireless control wheel is equipped with a high-precision follow focus knob, which can sense slight angle changes and cooperate with a high-precision motor to realize real-time and high-precision movement of the lens in the shooting process. The iFocus and the gimbal are working perfectly together, providing high-precision wireless control up to 100m.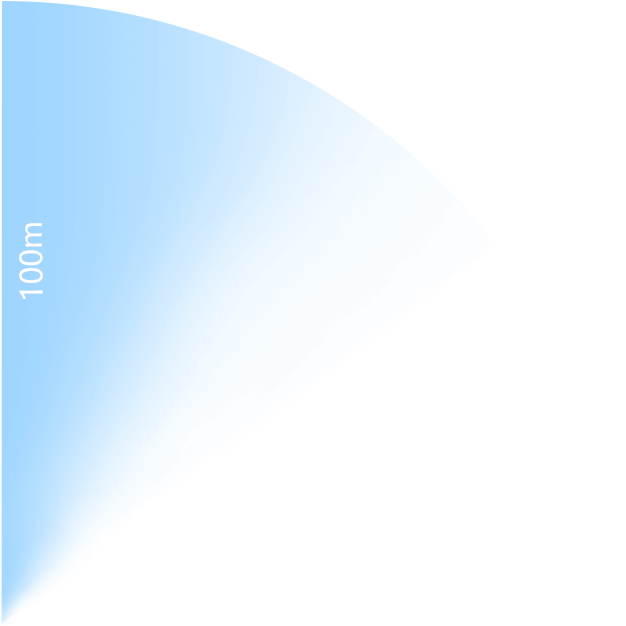 Copyright © 2015-2020 Gudsen Technology Co., Ltd. All rights reserved.