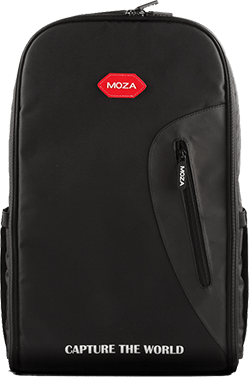 MOZA Fashion Camera
Backpack
Simple Design. Easy shooting.
Lightweight Design. No More Burden
A lightweight change on design was employed to make the new bag compact and portable. With the size of 280*150*490mm and the weight of only 880g, you can doubtlessly go further having no more burden.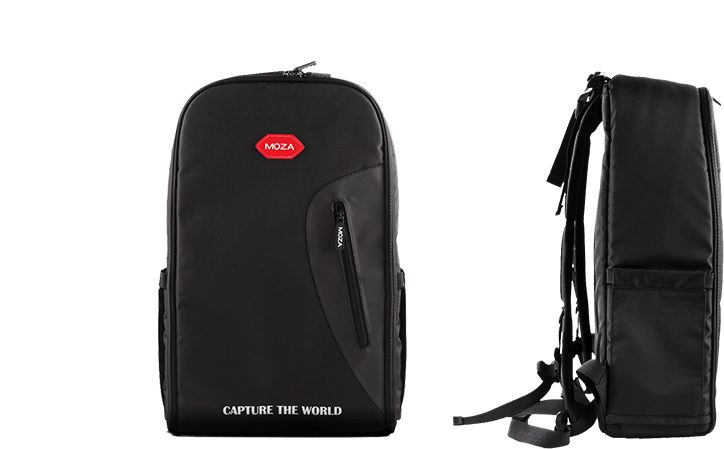 Highly Specialized. Get Professionally Equipped.
MOZA Fashion Camera Backpack accommodates not only a stabilizer, but also a camera, two lenses and a desktop tripod, dual hand-hold, camera battery, SD card and etc. The built-in computer compartment can hold laptops up to 14 inches. It meets all your need of either exterior or travel shooting and get you professionally equipped.

British Model. Stylish All the Way.
In a British style, the model is simple and straightforward. Whether for photography or daily use, it never detracts. It is adaptable by removing the internal partition. The large uninterrupted space delivers practical and suitable usage for everything while keeping you stylish all the way.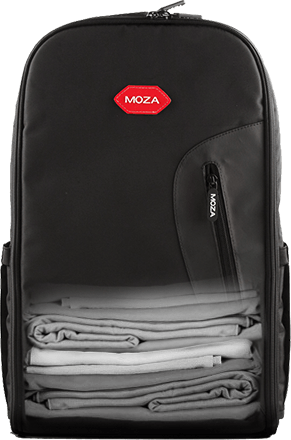 Skillfully Folded. Providing More Convenience.
MOZA Fashion Camera Backpack creatively stretches the zipper so that its body can be fully spread and folded. The user-friendly design makes the size after folding quite small, without taking up any extra space, providing more convenience.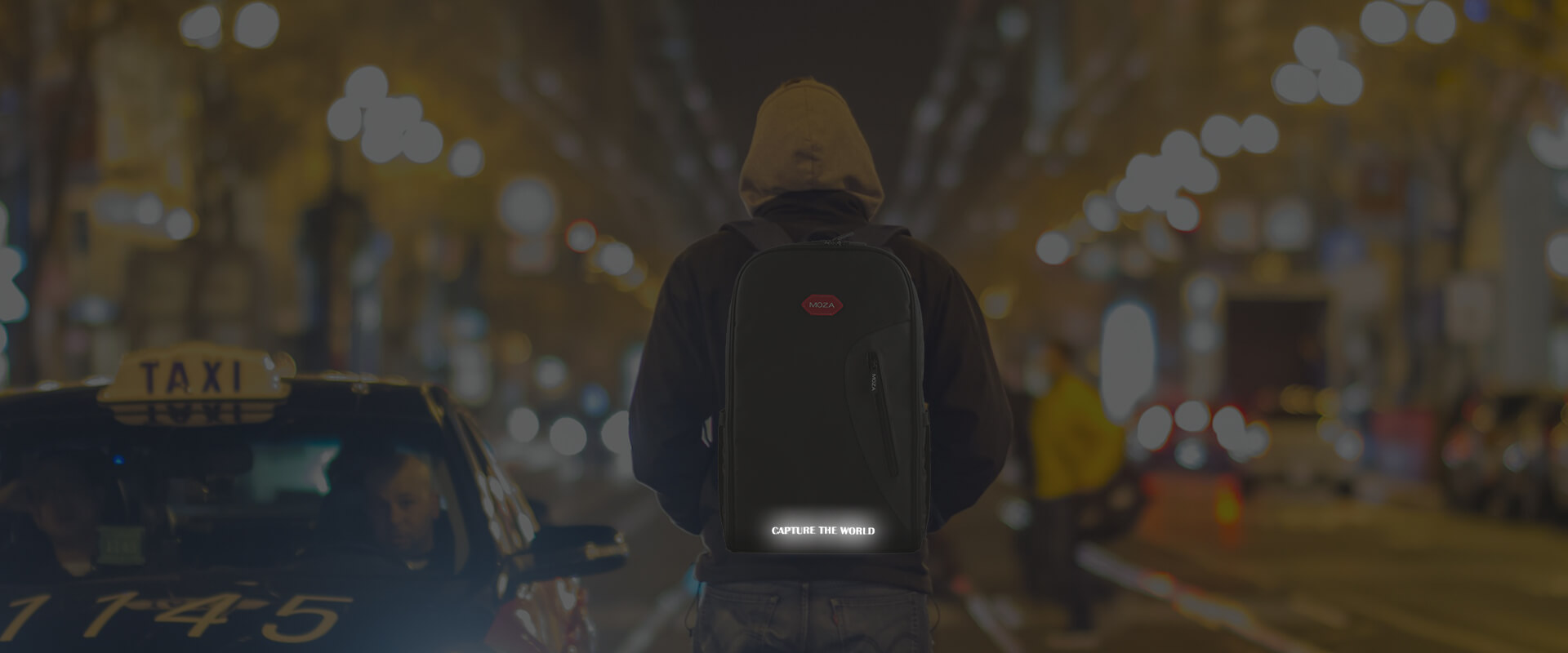 Shinning Reflection. Coolest at Night.
The letters on the backpack is painted with reflective materials which has illumination effect at night. The excellent performance allows pedestrians or vehicles to see you at the very first time and avoid accident in time. The eye-catching embellishment will make you the coolest at night.